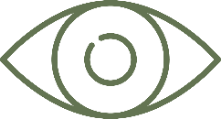 Glaucoma and age-related macular degeneration (AMD) are progressive eye conditions that affect millions of people worldwide. Glaucoma is a leading cause of irreversible blindness in the world and 1 in 10 Americans aged 50 and older have AMD. Both diseases are currently diagnosed and managed using various ophthalmic diagnostic technologies that measure retinal structure and vascular changes. The progression of both diseases has also been linked to the accumulation of amyloid beta in the eye, a molecular biomarker that, if detected and treated, may help physicians implement new therapies to prevent disease onset and progression. However, methods to detect this biomarker in the eye are lacking.
Amydis enables the detection of amyloid beta in the eye, accelerating the development and validation of neuroprotective therapies, including those designed to help clear amyloid beta. With the help of Amydis, the introduction of these therapies would reduce cell damage and protect from disease onset before structural and vascular damage occurs.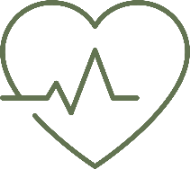 It is increasingly recognized that many cases of heart failure are due to a disease that goes largely undiagnosed, particularly among elderly men and African Americans. This condition, termed "ATTR", is a form of systemic amyloidosis caused by the misfolding and accumulation of a protein called Transthyretin (TTR). The accumulation of TTR amyloid in heart tissue causes heart failure, which can manifest in many commonly recognized forms such as heart failure with preserved ejection fraction. Recently approved medicines have transformed the treatment of ATTR and its cardiac manifestations. Unfortunately, however, diagnosis of ATTR is lagging far behind due to physician unawareness of the disease and the lack of a reliable and accessible diagnostic test.
Amydis offers a new approach to diagnosing ATTR that will enable early detection of the disease and broader capture of patients who may benefit from new therapeutics. TTR amyloid has been shown to occur in an external ocular tissue called the conjunctiva. Amydis ocular tracer has been shown to label TTR deposits in the conjunctiva, thus providing a potential simple and cost-effective new test that eye care professionals can use to help diagnose ATTR cardiomyopathy sooner in heart failure patients so they can be put on the right treatment. Eye care professionals will also be able to use the Amydis test to detect ATTR in at-risk patients, or as part of a routine age-related testing, to identify patients who should be proactively monitored by a cardiologist.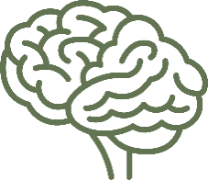 Neurodegenerative Diseases
The diagnosis of many neurodegenerative diseases is complex, resulting in people at risk of these diseases going through long medical journeys before receiving a definitive diagnosis. This delay causes patients to endure stress and lose precious time that could have been devoted to early treatment when therapies are most effective.
Amydis enables non-invasive detection of multiple molecular biomarkers in the retina that are associated with Alzheimer's Disease, Amyotrophic Lateral Sclerosis, Cerebral Amyloid Angiopathy, Parkinson's Disease, and more. With the help of Amydis, eye care providers will be able to use the eye as a "window to the brain" to detect these diseases at early stages, potentially even before symptoms arise. For the first time, eye care providers, which are highly utilized by the general public, will be equipped with a diagnostic to accurately triage patients to specialists for timely intervention while also facilitating precision treatment tailored to each patient. In addition, Amydis facilitates precision mapping of an individual's disease pathogenesis to potentially enable novel drug development and precise combination treatment strategies.